I love fabric. (That's pretty obvious, I know. I don't know any quilters who aren't in love with the materials of our craft.) I have always loved fabric. My mother made clothes when I was a kid and I loved trailing along behind her in a fabric store while she was shopping. I'd run my fingers across the bolts and linger over the ones that held particular appeal in their color, feel, or drape. Now as a quilter, there are times when a piece of fabric stops me in my tracks and tells me what it wants to become. That was the case with a bolt of fabric on the shelves of a quilt shop where I once worked. It was a print of leaves in aqua and midnight blue and it said to me "Aunt Pixie." I bought the bolt.
The fabric matched the painting my aunt had hanging over her fireplace of leaves of various colors, including aqua, overlaying each other. The aqua color is her favorite so I knew that she too would love the fabric. The design came easily to me as well; since she had recently moved all the way across the country and now lived in Montana at the base of Glacier National Park, the Delectable Mountains block was an obvious choice. I bought a coordinating aqua background fabric and starting cutting. It wasn't until the quilt was finished that I discovered the fabric was designed by McKenna Ryan, who was at the time living in nearby Big Fork, MT.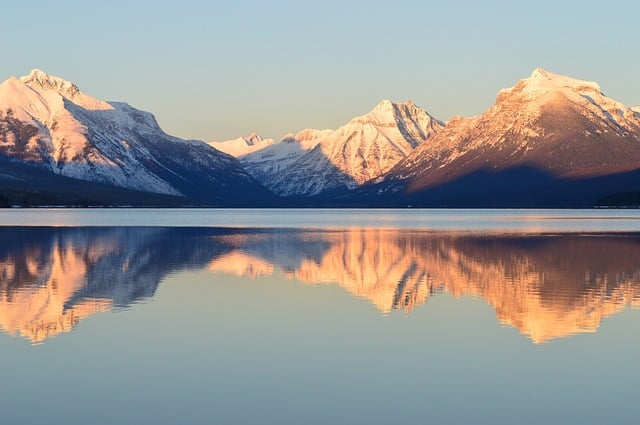 Image by
skeeze
from
Pixabay
---
I made a queen-sized quilt and hand quilted it with the outlines of various leaves overlaying each other just as in her painting.
With an entire bolt of fabric, the leaf print served for a backing and binding as well and all of those glorious yards now grace my aunt's bed in her aqua bedroom at the base of the Rocky Mountains.