I had an extremely productive weekend.  I went to the Geneva Point Center on Lake Winnipesaukee  for the Rising Star Quilters annual Spring Fling and three solid days of sewing. My first project of the weekend was to get caught up with The Quilt Show's 2016 Block of the Month, a smaller replica version of the Rajah Quilt.
I had a false start with this project because I foolishly tried needle-turn applique for the center medallion.  After tossing that one and starting again with fusible, machine-stitched applique, the project went more smoothly and by Friday night, I had January, February, and March's blocks/ borders complete.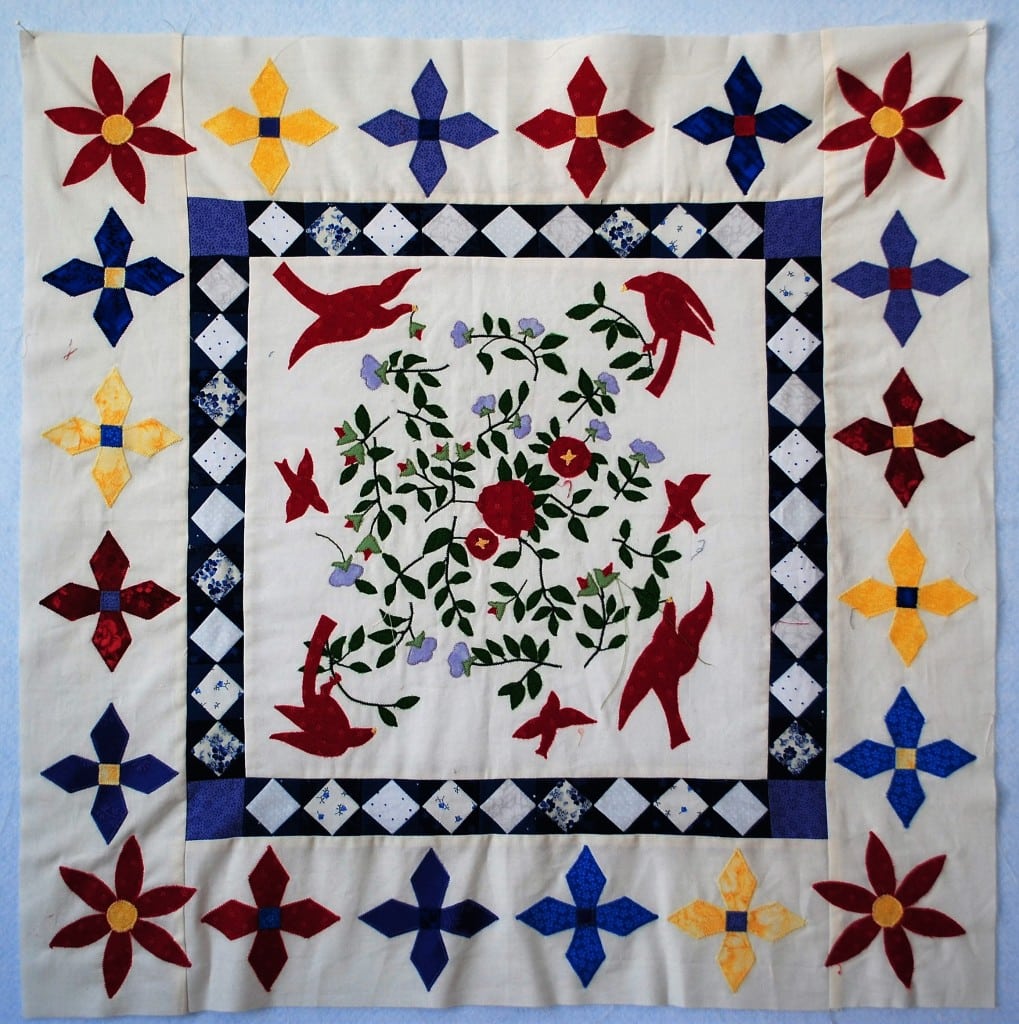 My other project was to churn out some Carpenter's Square blocks to become the quilt in the master bedroom of the house we built in 2009.  It's so nice to be finally making quilts for my own bed!