It's an embarrassment to me just how many things in my UFO drawer only require 5 – 10 minutes worth of work to finish them.  This month's UFO needed a hanging sleeve and then needed to be hung. The quilt itself has been finished since 2008? 2009?  And now, it is finally hanging!  Of course, it creates a new UFO because now that I see how nice it looks hanging on my stair wall, I couldn't help but think how great it would be to finish the Christmas McKenna Ryan kits that I have to have a Christmas quilt to replace this "Storybook Farm" one with for the holidays. Maybe I'll have that one hung before 2015.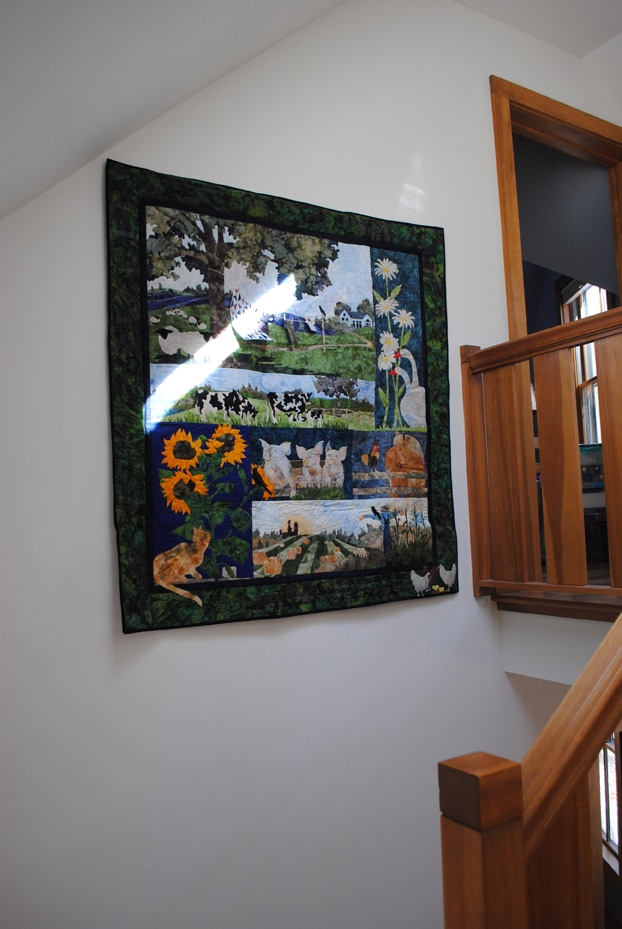 While I was on a hanging roll, I also hung a quilt that was a going-away gift to me from the Garden State Quilters Guild in New Jersey. I think that I finished it before "Storybook Farm."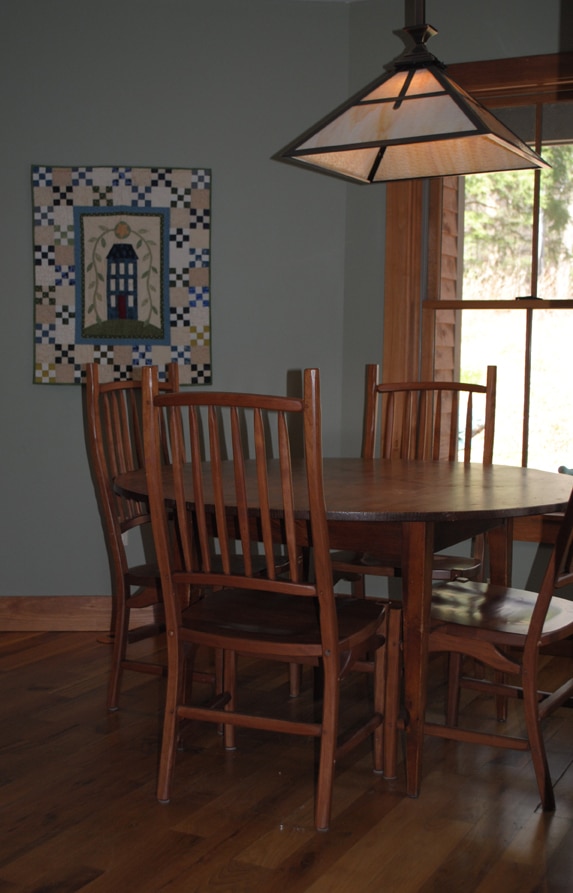 I will say that though it takes me many, many years to get around to hanging something, the easiest part is the hanging itself. I am a big fan of the Magnetic Quilt Hangers, (now available on Amazon). They attach to the wall with the 3M Command™ Adhesive strips so you just have to stick the magnet plate to the wall, put a metal rod through the hanging sleeve on the quilt, and let the magnet do its work. I have had the earlier model of the hangers holding quilts in my studio for years and years.