Here's what's on my design wall today: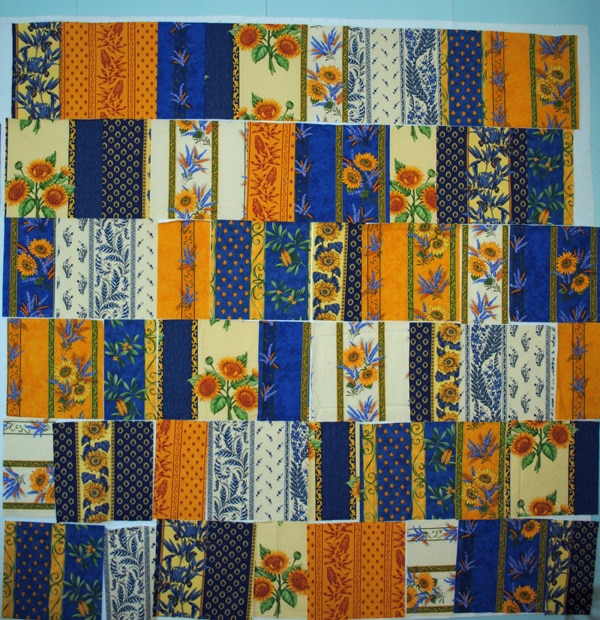 Is it a little busy? Yes. Do I care? No. Why not?
 It's for a back.
 It's for the back of a quilt that I am making for myself. It's going to be the back of The Quilt Show 2016 BOM that I did.)
 The fabrics are precious ones, purchased in Provence on a bike trip for the Tour de France in 2004.
You know the story – I'd been holding onto these fabrics for years, loving them, but afraid to cut them. I finally found the perfect place for them in big blocks on a quilt for me where I will get to enjoy them every day.  And, I've even come up a with a great new project for the scraps.