I've completed the fourth in my accidental series of protest quilts.  This one is called "Rise Up" and it features a crazy pieced, then appliqued and stuffed, symbol representing woman."
This quilt is now available for sale in my Shop.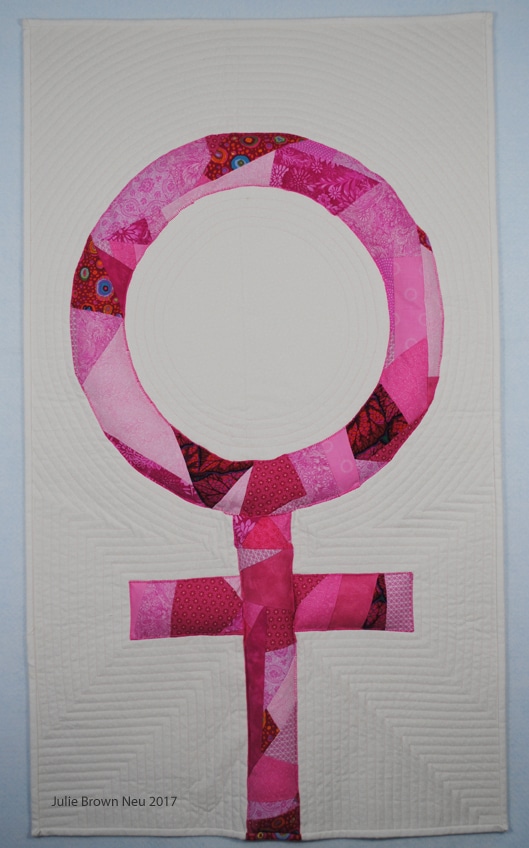 What it Means to Me:
One of the most heartening events since the election was the Women's Marches that occurred all over the United States and all over the world the day after the Presidential Inauguration. Women, men, and children left the comfort of their homes and rose up. They marched, they protested, and they made clear that joking about sexual assault would not be tolerated, that denying women access to health care would not be tolerated, that rolling back women's hard-fought human rights would not be tolerated. They showed with their feet and with their voices that they were ready to fight. There is great power that comes from women rising up together and that gives me hope.
The woman symbol in this piece is created from a crazy patchwork of pink fabrics to represent that diversity of women who have come together. The symbol is stuffed to represent the act of rising up.  Quilting lines radiate from the symbol to represent the impact that comes from action when we rise up together as women and as a nation.