I rescheduled my Creative Play Date to last Friday and had a wonderful day. I met a friend at the Museum of Fine Arts in Boston to tour the Matisse in the Studio exhibit. We also stumbled upon an exhibit of politically-motivated art, which was particularly appropriate since she is one of the curators of the Threads of Resistance exhibit being developed by SAQA. We toured the bookstores, where I had a heavy shopping day and then had to lug home three beefy books, and we enjoyed a lovely lunch in the cafe. I should do that more often.
The Matisse in the Studio show was wonderful. It was such a treat to see objects from his studio next to the works he created from them. I, of course, loved seeing the Islamic textiles from his collection.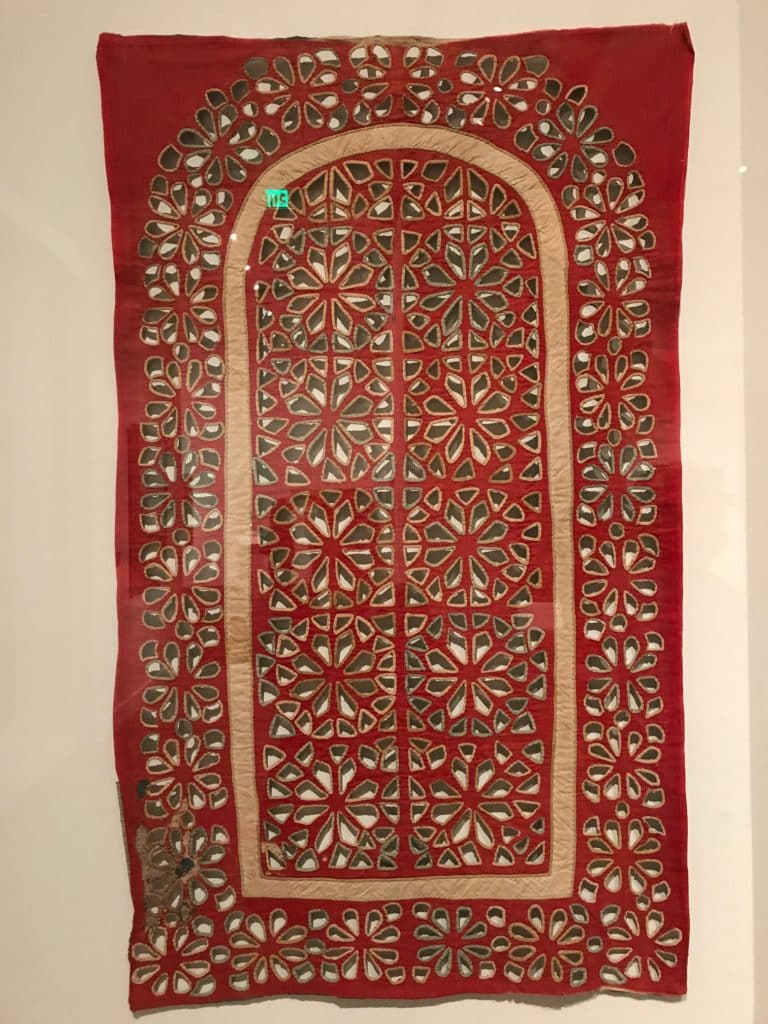 Here are my key takeaways from the exhibit and from Matisse's work in general:
Matisse used the same objects as subjects repeatedly.   This is a strength of the exhibit, being able to see the chocolate pot or vase itself next to several paintings that include the same pot. Such positioning makes clear just how often Matisse went back to the same objects for inspiration, but with very different results.
Matisse experimented with different styles. The work that I consider to be his signature style only made up a small portion of the works exhibited. I was particularly struck by two roughly-contemporaneous paintings. One was dark and more realistic and the other colorful and more abstract. And in fact, the more colorful, more abstract one that is in more of what I recognize as Matisse's style was made four years earlier than the other. The pursuit of one's voice as an artist can still include experimenting with different styles.
Matisse continued to experiment and evolve as an artist until the very end of his life.  One of the things that I find so inspirational about Matisse is how he continued to create art in old age when he was no longer able to paint like he used to. The paper cutouts of Matisse's later years are some of my favorite works of his and they only came about because painting was no longer an option for him. Rather than retiring, he found a new medium and continued to create incredible art; I hope to be able to do the same.