Though there has been an awful lot lately that makes me so angry that I feel as if my hair is on fire and my head is going to explode, I actually began this self-portrait called "Fury" years ago. I was at a livestream event for TED 2018 where I saw Tracee Ellis Ross speak about generations of women's rage. As I sat in the room listening, I began sketching the design for this piece. She spoke of the unspoken rage women carry, of the generations of women who have had to be silent about the slights, aggressions, abuse, and violence brought down upon us. That is what I meant this quilt to reflect, the experience so well-known to women of biting our tongues, clamping our jaws tight, grinding our teeth together to hold back the words of anger at the treatment we endure but cannot object to. This is an experience I am familiar with even as a highly-privileged white woman and I can only imagine what the experience would be for a woman who risks so much more than me by speaking out.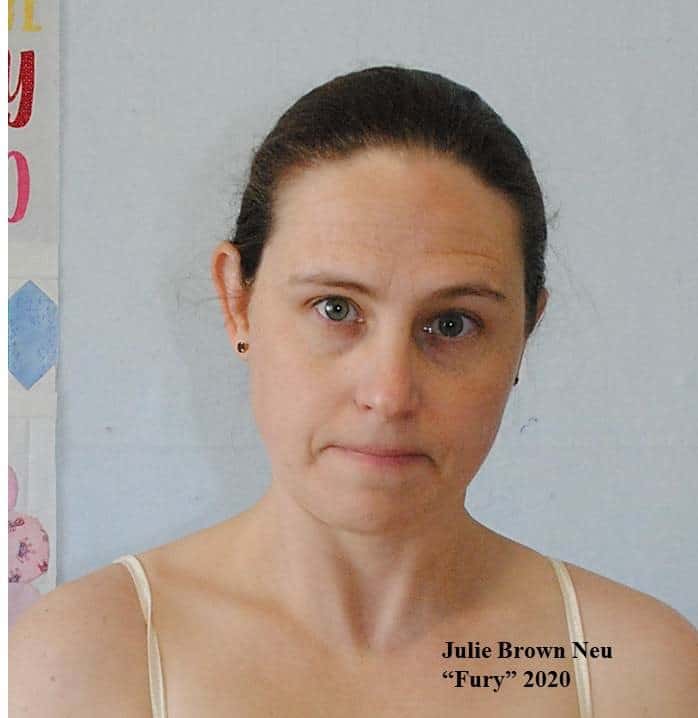 To create the piece, I began with a self-portrait photo. I wanted the image to capture the way my veins pop out when I grit my teeth and the deep furrows in my brow when I am so angry that any words I might utter would only come out in sputtering bursts.
I traced my own face with those deep wrinkles and lines and had the line drawing blown up to be a full-seized pattern. I then cut the fabrics and the flaming hair, adjusting them on my design wall until I had a full crown of brightly colored hair.
I layered my entire face over a yard of fabric I designed and had printed through Spoonflower. It's called "Women's Words" and it includes statements from protest signs at the Women's March in 2017. I quilted each piece of fabric and added some extra stitching for my furrows and wrinkles to create the finished piece.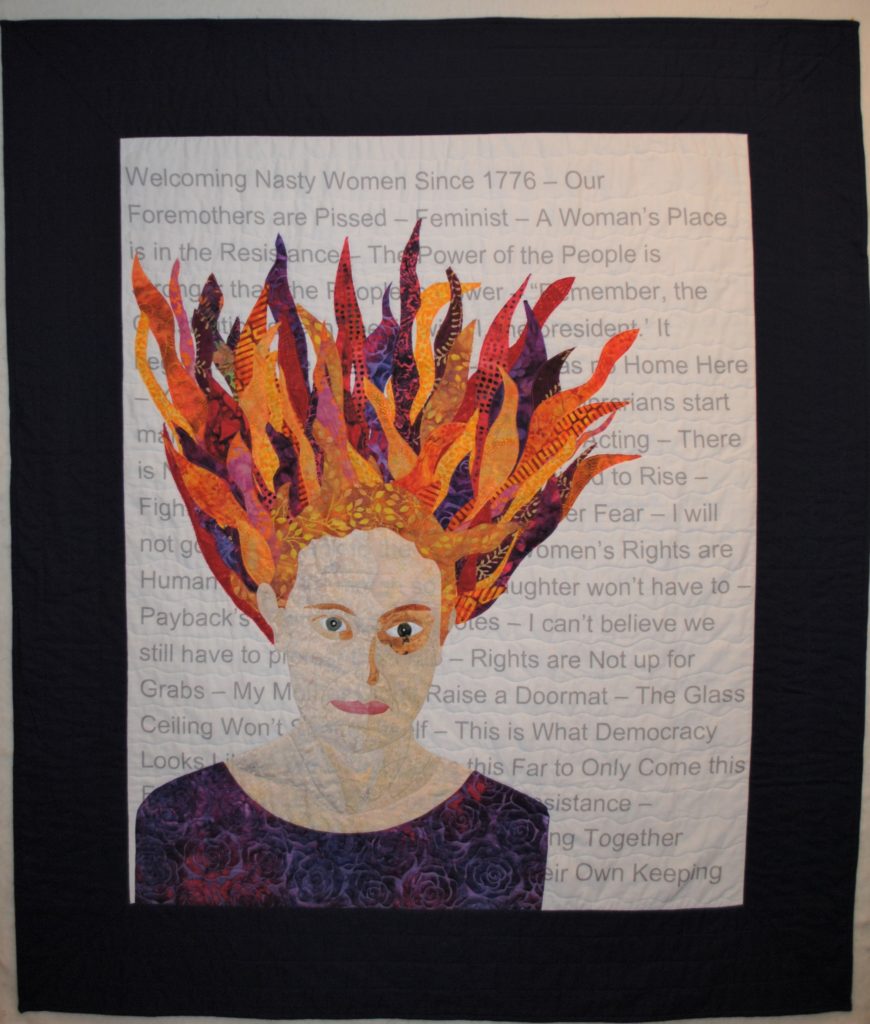 "Fury" is currently on display in the "Created Equal" exhibit at the Arlington Center for the Arts in Arlington, MA. The exhibit runs through November 6th and can be viewed in-person with free, advanced registration. There will also be a virtual opening on Thursday, October 8th at 7:00 PM ET.