Oof. I don't need to tell you that 2020 was a crappy year. With all of the stress of the year, the time spent making nothing but masks, and the months when I just couldn't get motivated to create anything, I feel like I did no quilting this year. But, when I look back at my lists, I realize it wasn't as bad as I thought.
I finished three quilts and four framed sewn photos, all in a rush to get ready for two gallery shows – the "Memorial Quilts for Mass Shooting Victims" show at the Francesca Anderson Fine Art Gallery from February to June and the "Created Equal" show at the Arlington Center for the Arts until January 15th.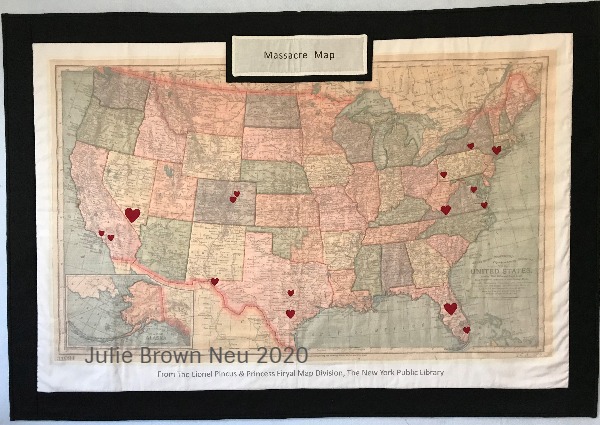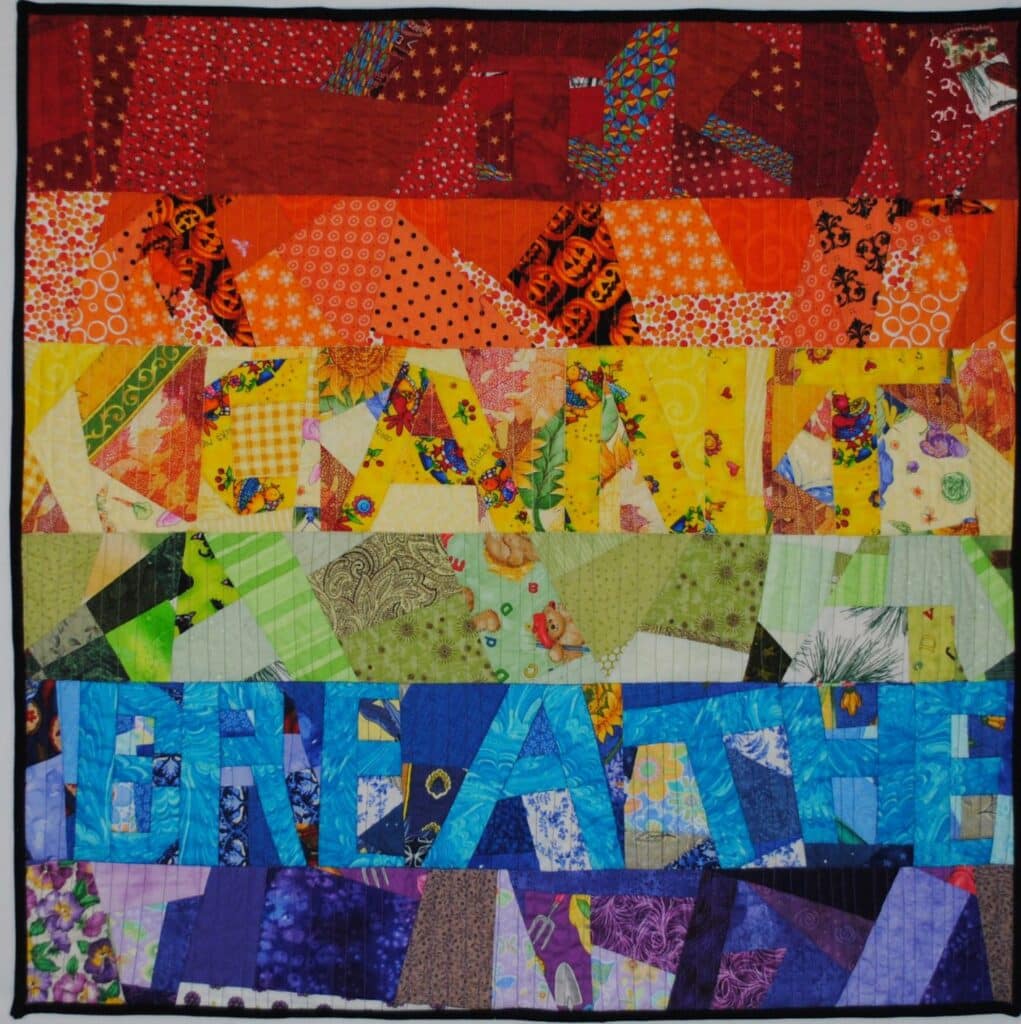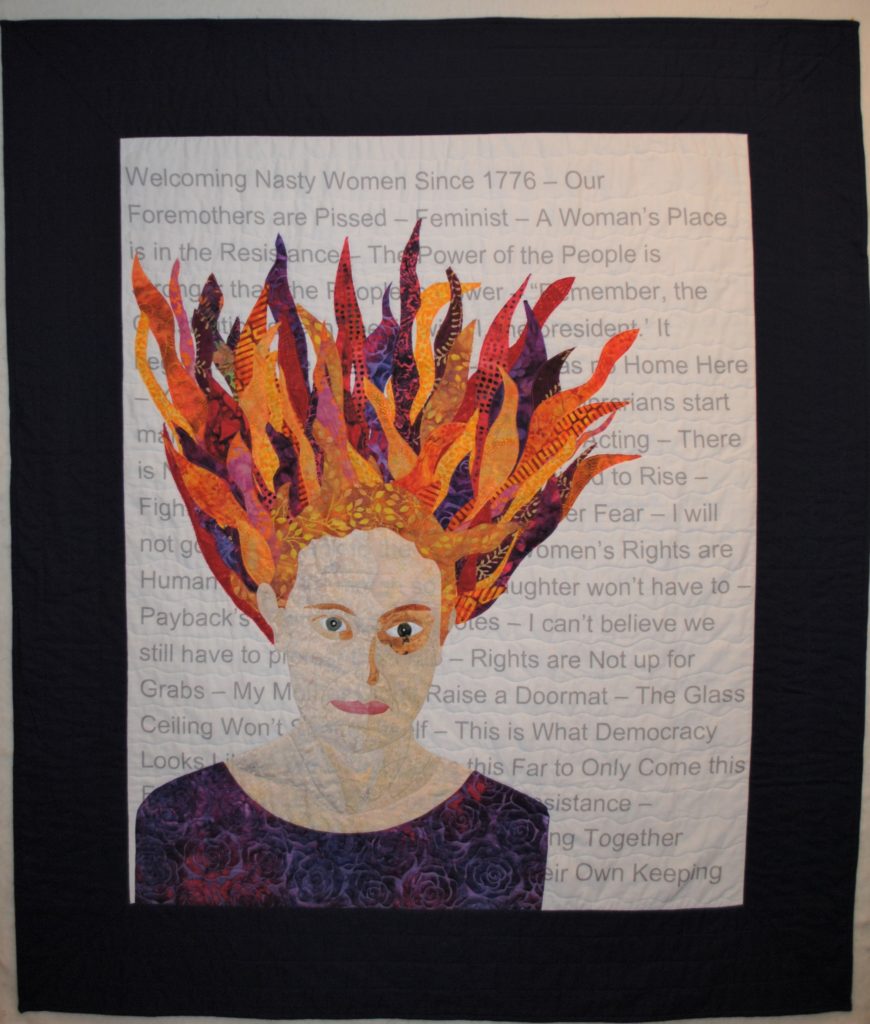 I also finished three personal quilts, all of which had been projects or intended projects for a long time. (It's not a UFO if you haven't started it, but have only thought about it!) The first one I finished was a "Dear Daughter" quilt, which was the perfect project for a pandemic. It's filled with words like "Have Courage" and "Live in the Sunshine" and the colors could not have been happier – hot pink, orange, teal, red, purple, and lime green. Now that I have moved a few projects out of the queue, I'm thinking about taking up the American Patchwork & Quilting UFO Challenge again this year. I always seem to have plenty of projects that I can do.
Here's the final tally for the year:
Quilts – 6
Art Pieces – 4
Masks – 75 approx.
Gallery Shows – 2